Spoke Options
We understand that unique products require customization. That's why we offer a range of customized options to help you create the perfect solution.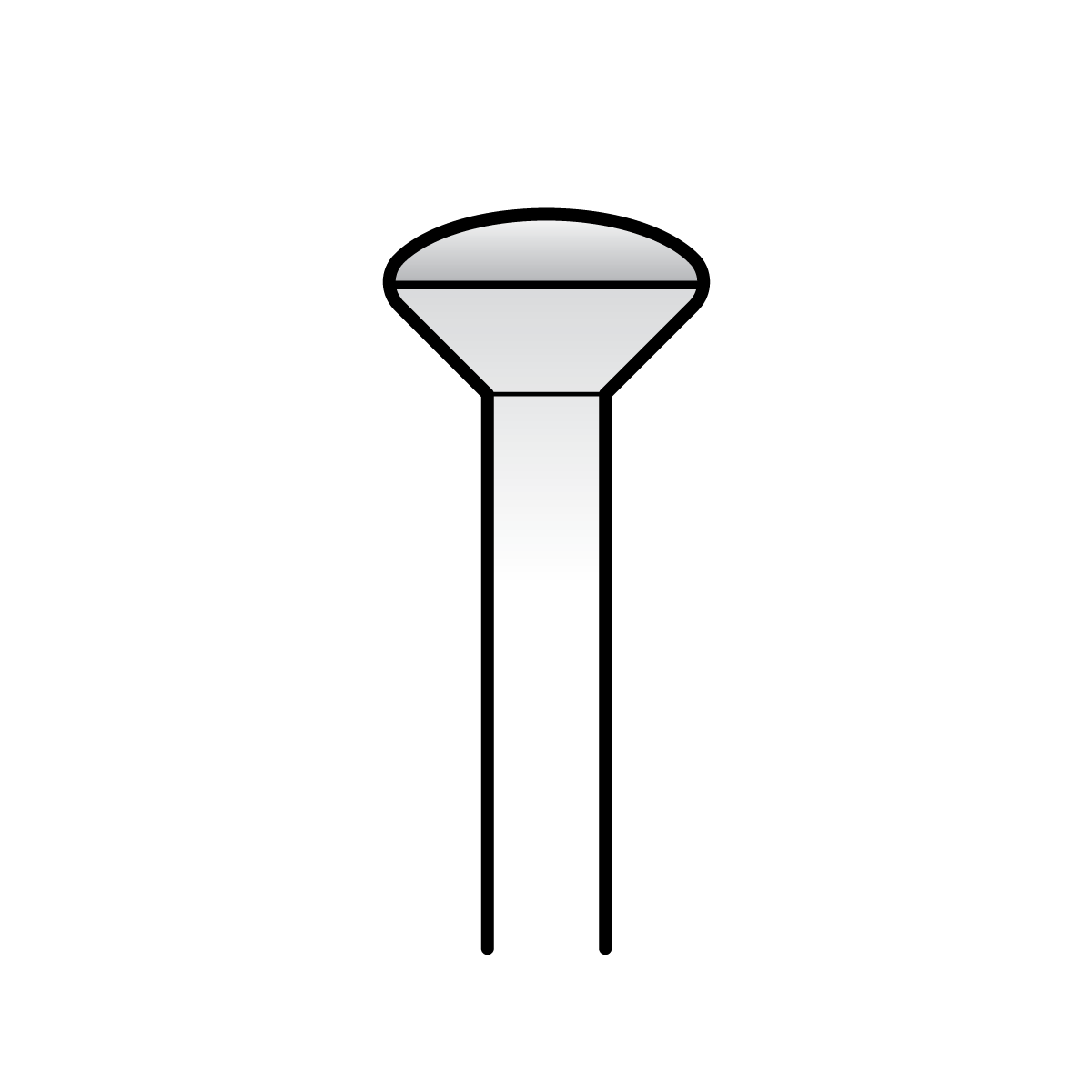 Straight Pull
Round Headed, excellent general purpose spokes, good durability and strength. Eliminate weak point and faster wheel building.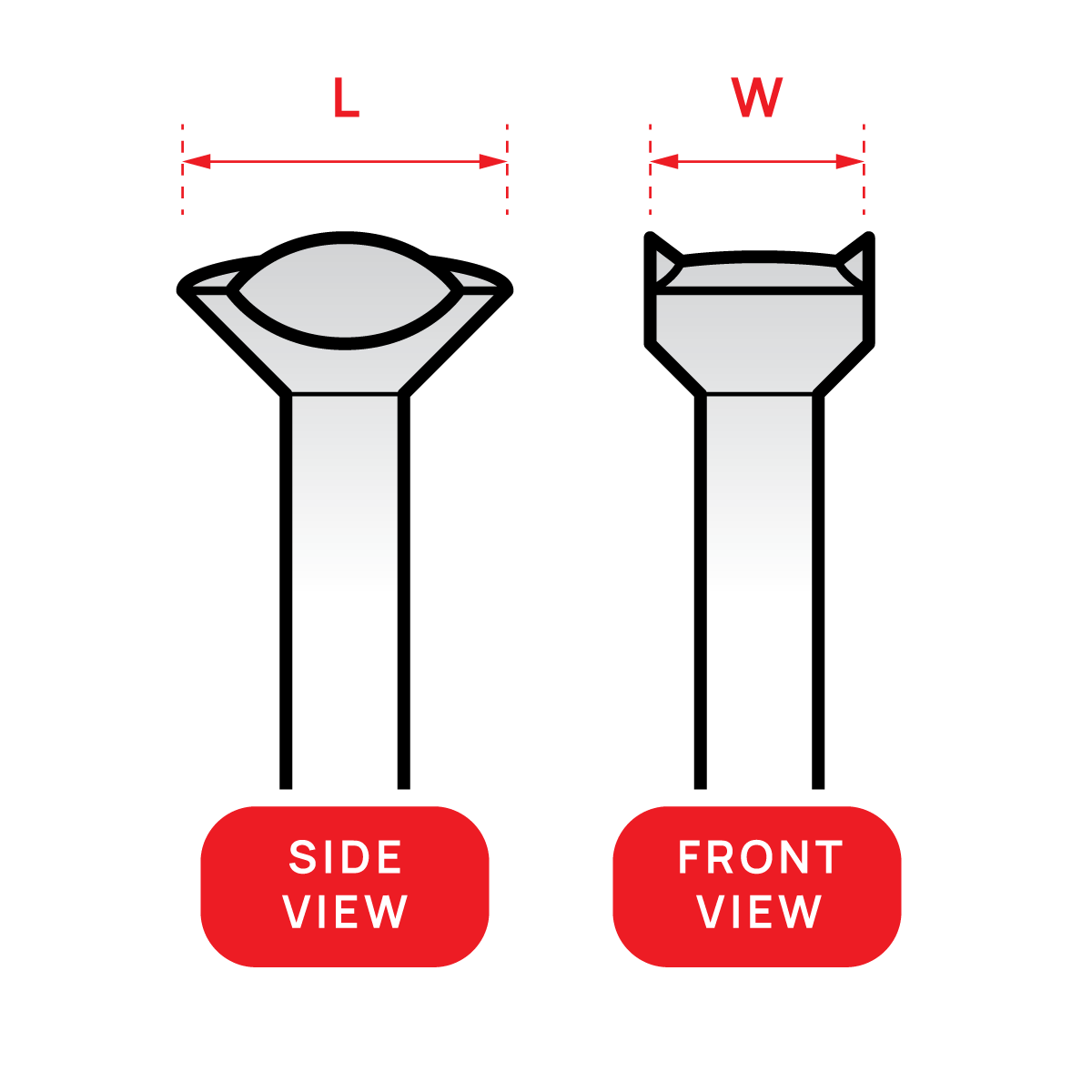 T-Head
Rectangular headed of straight pull spokes.
L: 4mm / W: 2.2mm (T2) or 3mm (T3)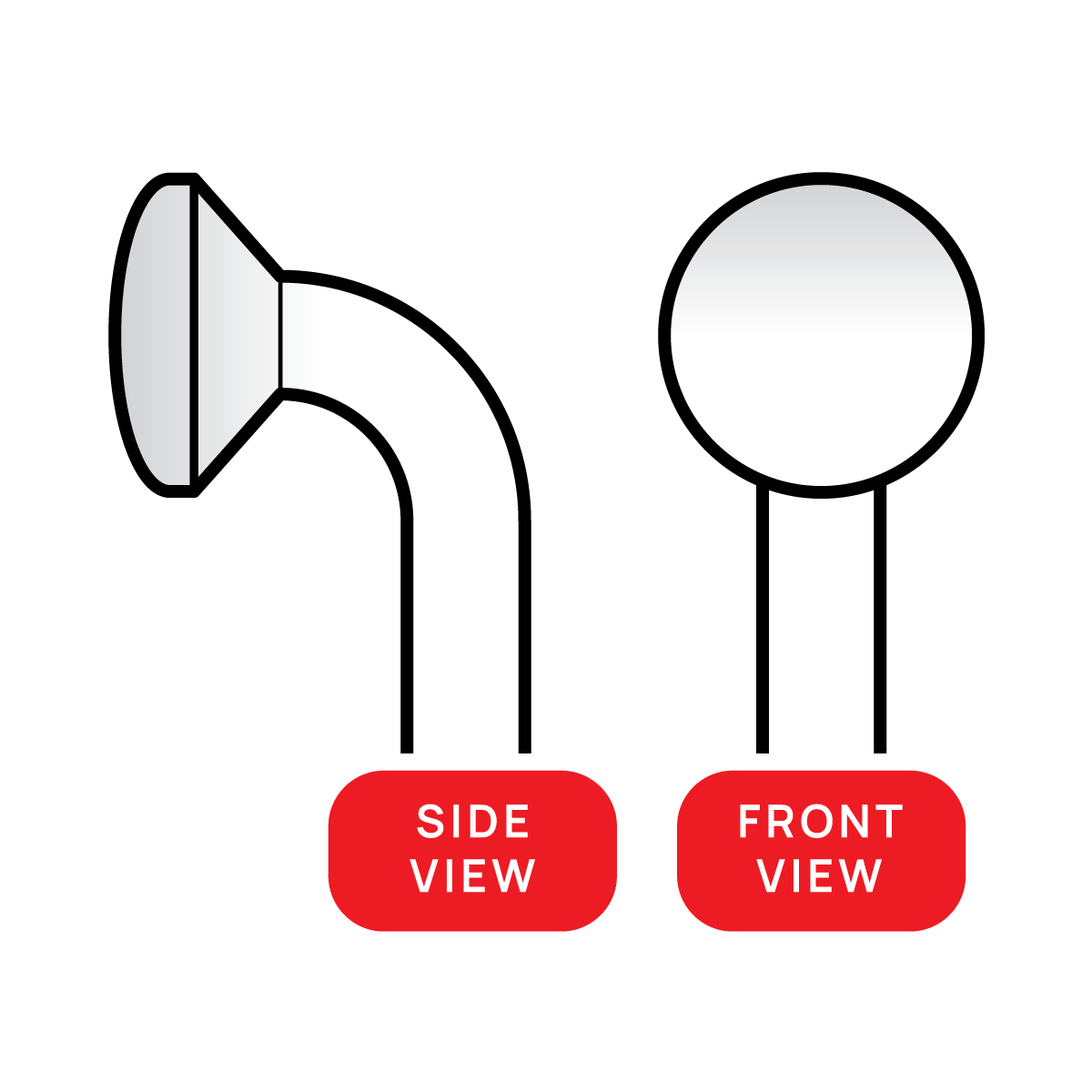 J Bend
Better force distribution.

Lock Seal Glue applied to thread to prevent turning loose.
Self Locking Threads (SLT)

Variation of threads. Metallic contact works better. The patent-pending technology from spoke production features:
No glue,  no extra Locktile is needed.
Good on manual or machine building.
Re-trueing is ok.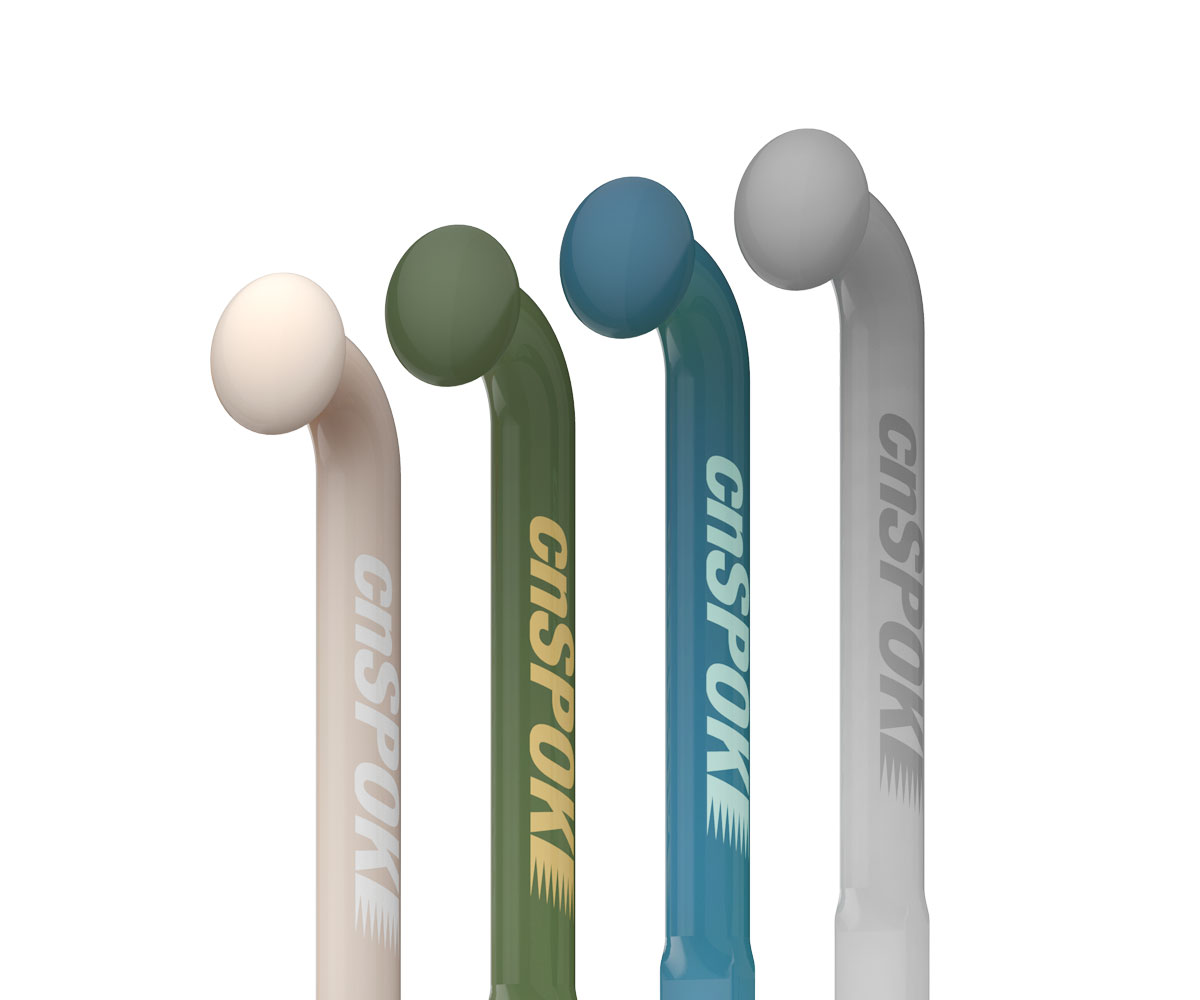 Custom graphic can be partially applied to spokes by pad printing.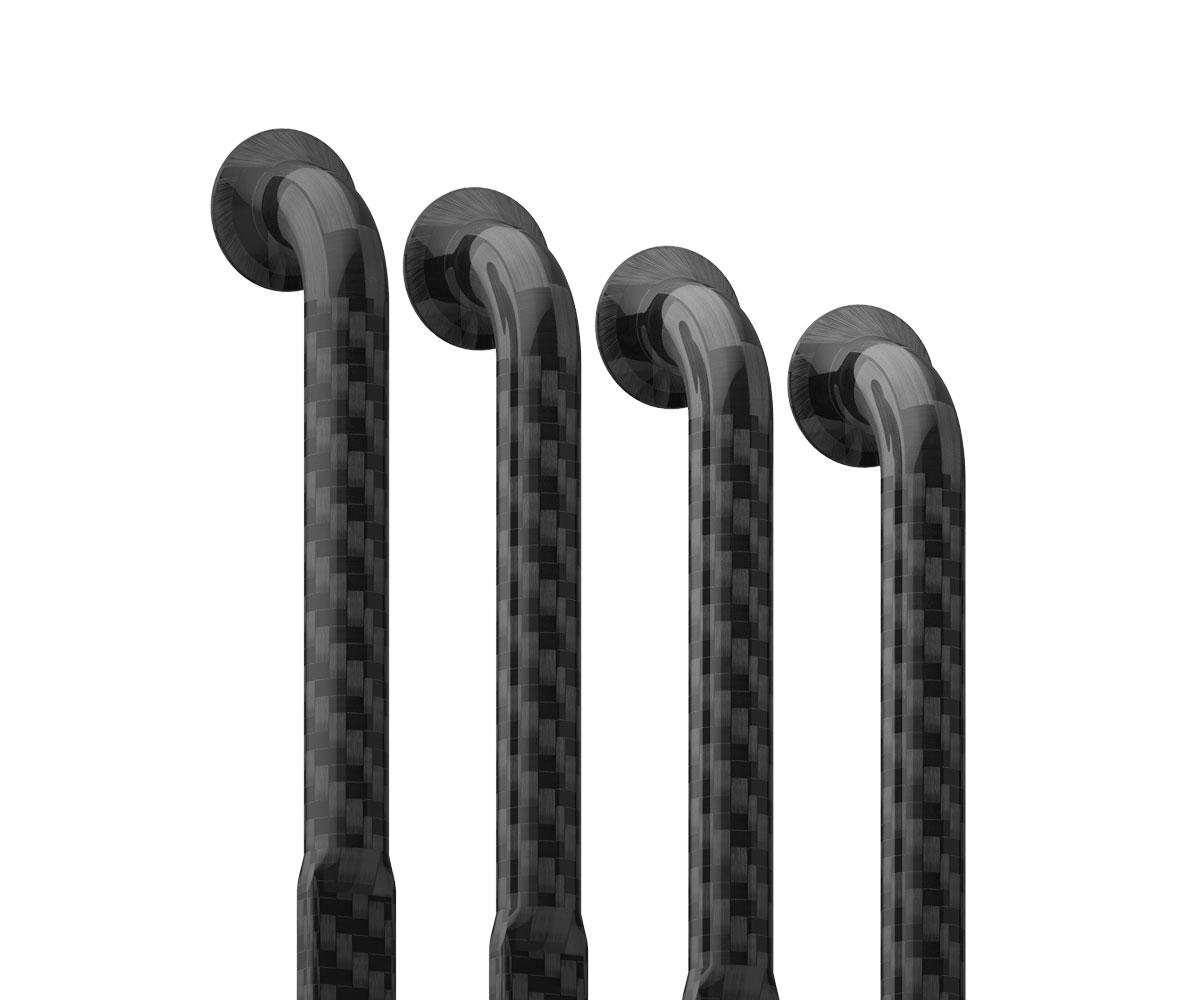 Carbon graphic can be applied to full spoke by water transfer printing.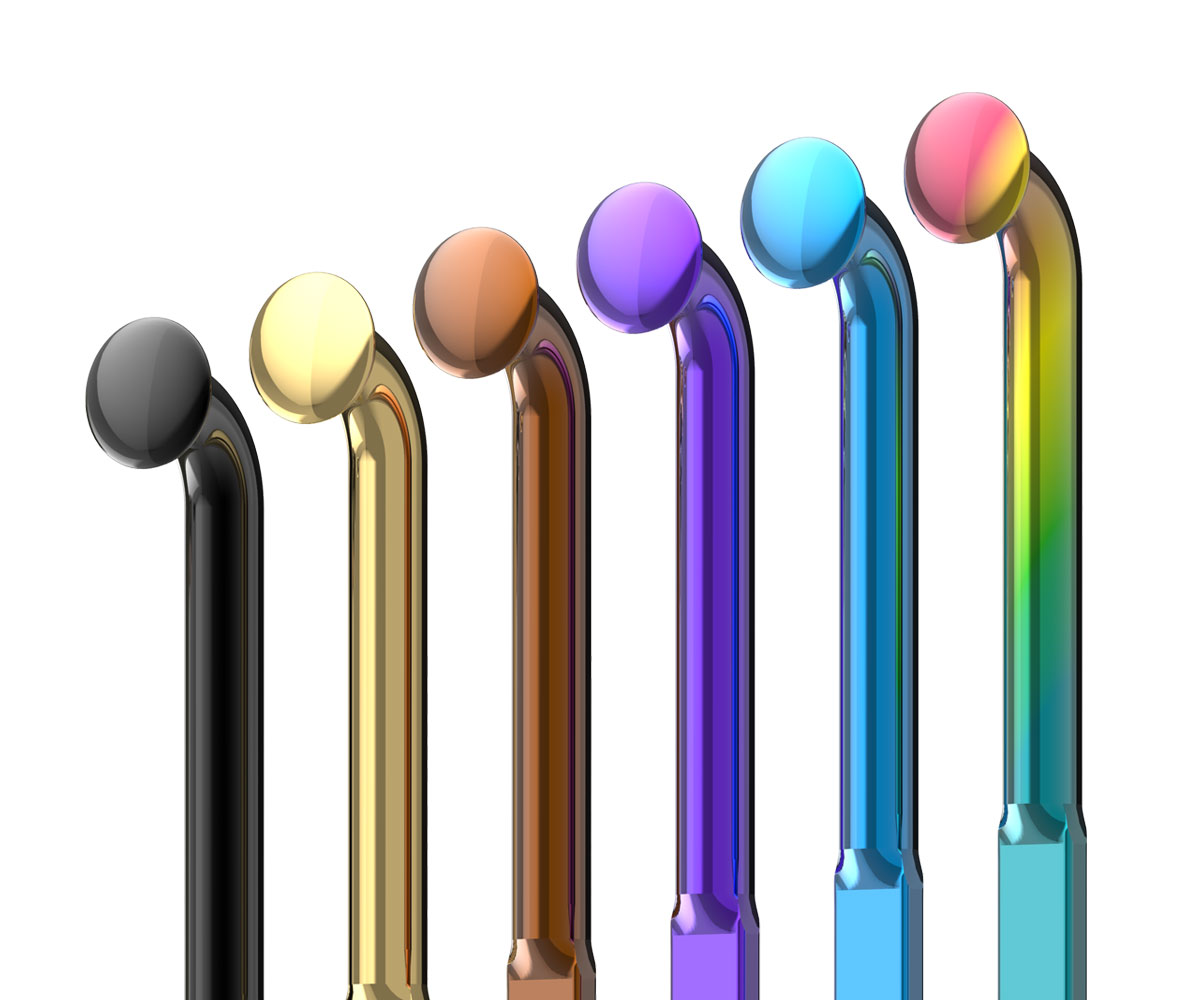 ION Color
Black, Gold, Copper, Purple, Blue and Rainbow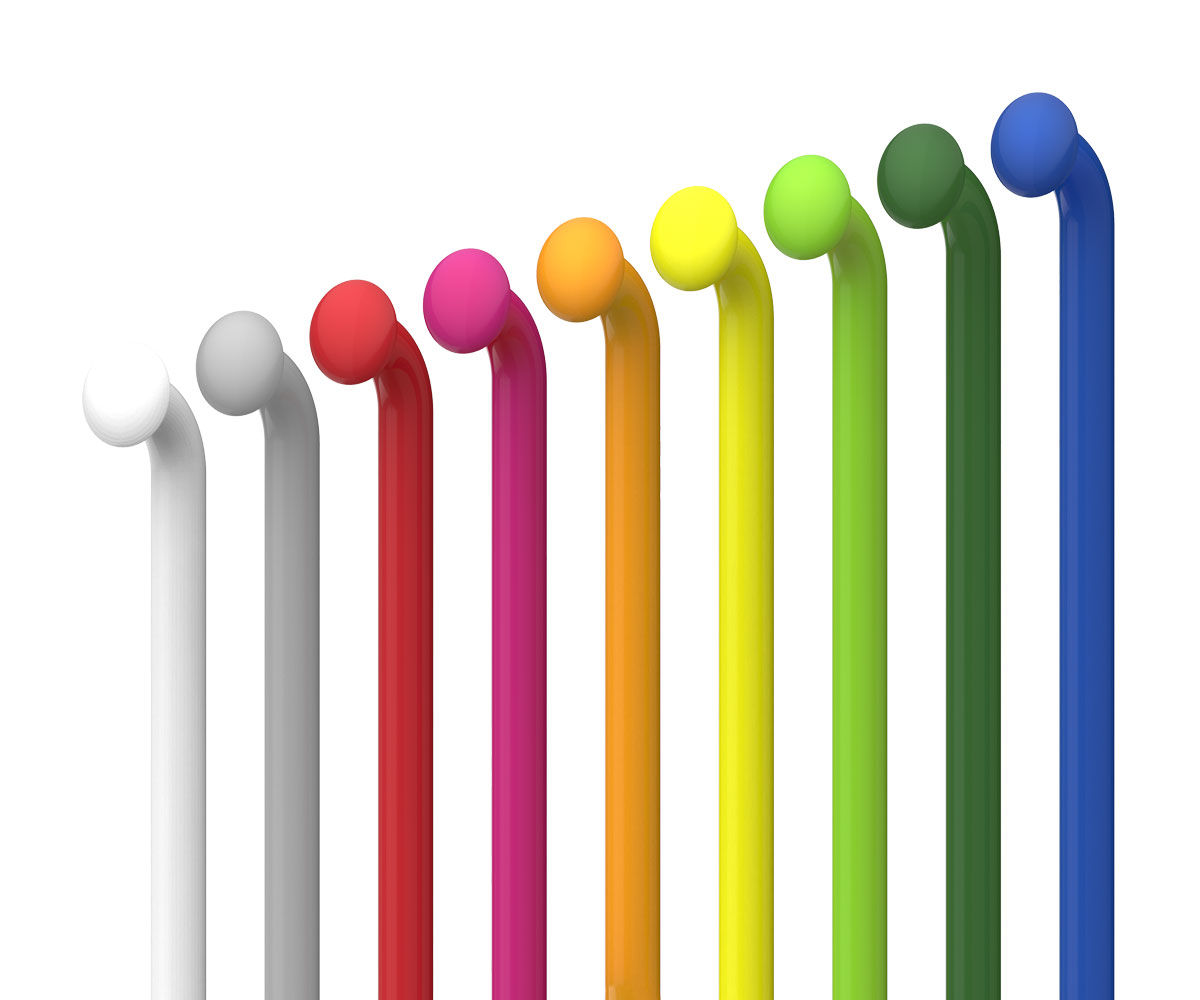 PC Color
Red, Light Green, Pink, White, Orange, Yellow, Blue and Pearl White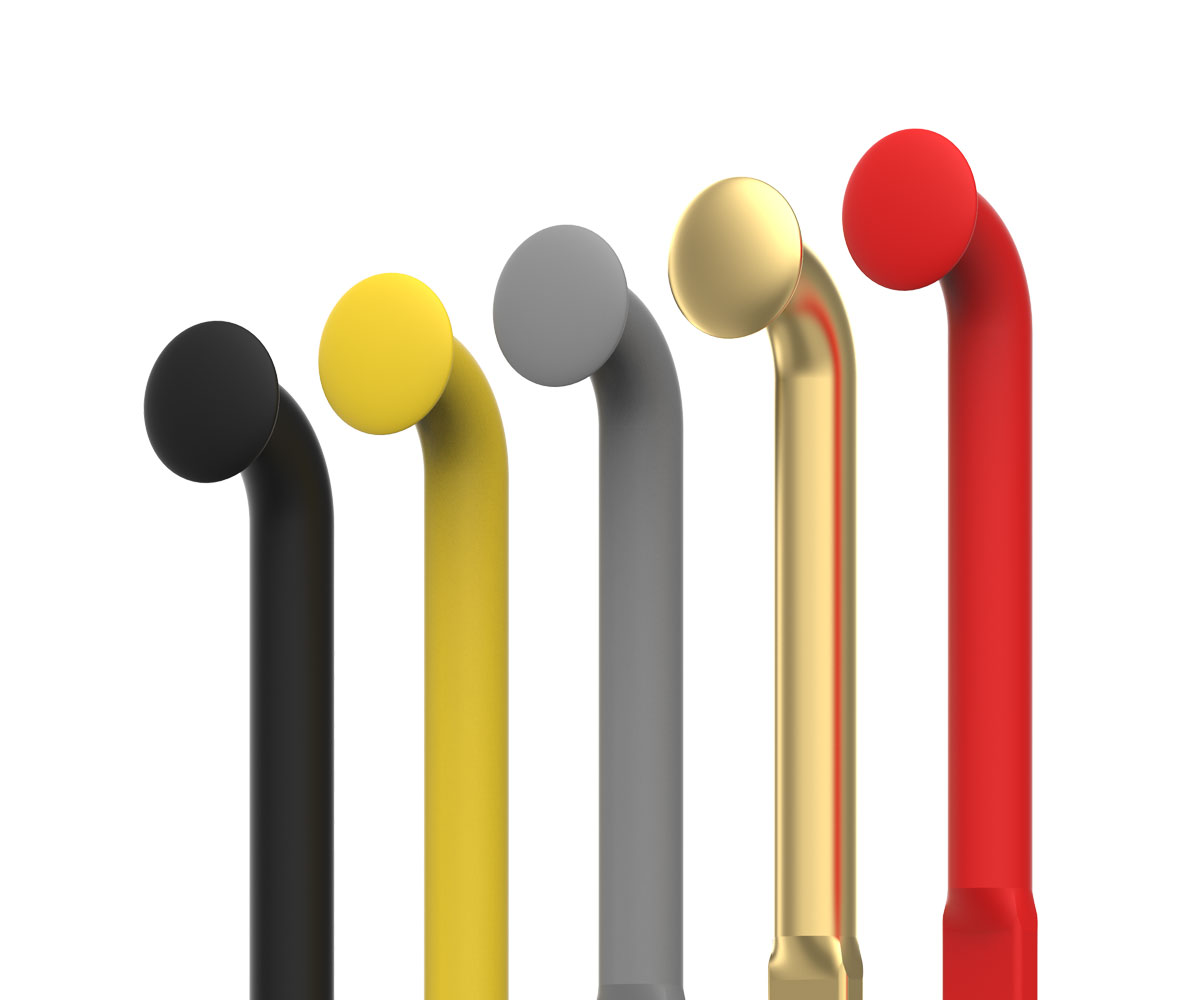 ED Color
ED-Black, Solid-Yellow, Solid-Grey, Solid-Gold, Solid-Red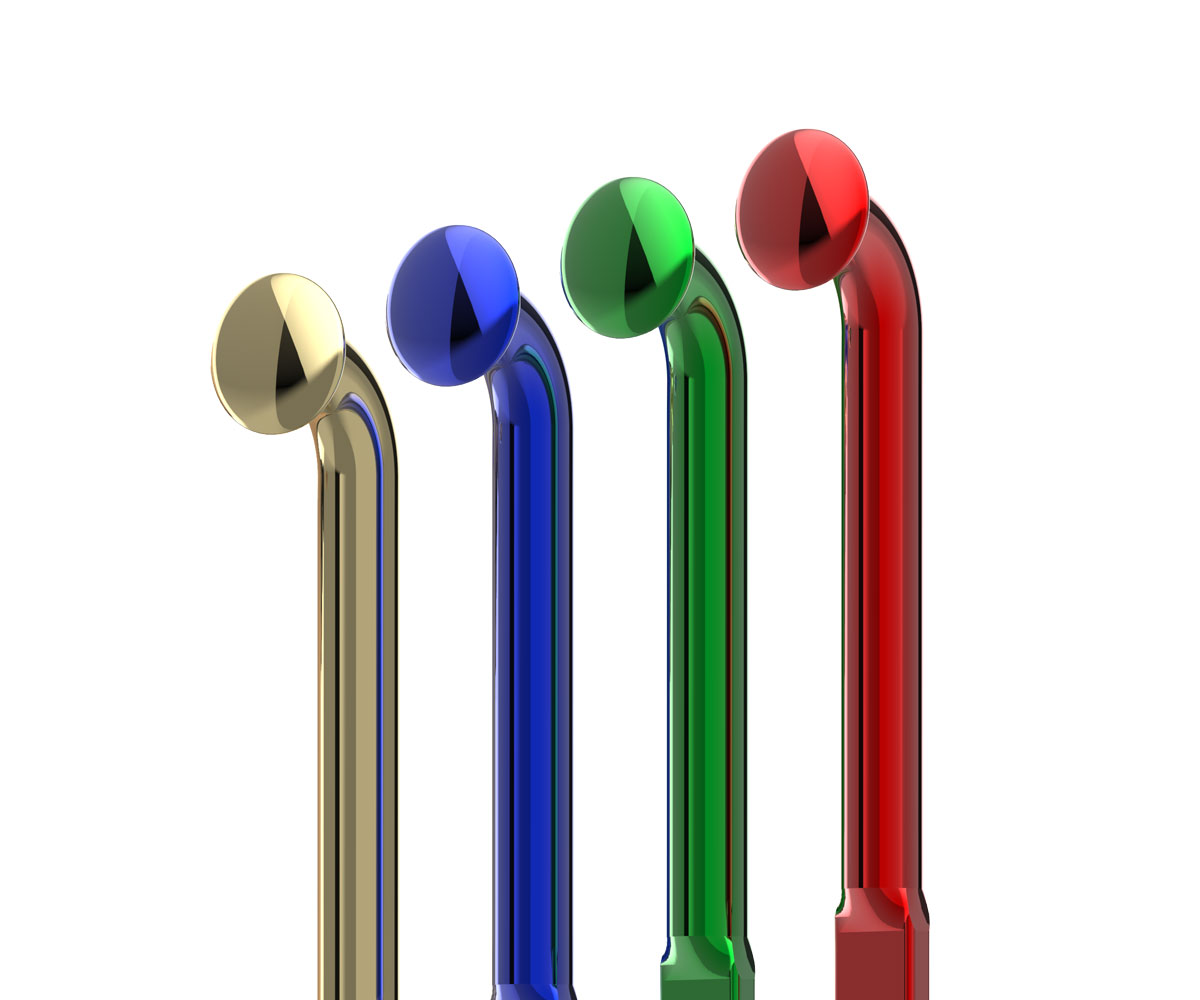 ED Shiny Color
Gold, Blue, Green, Red
Product Packaging
For authorized distribution, multiple options include bottles, bags and boxes are available.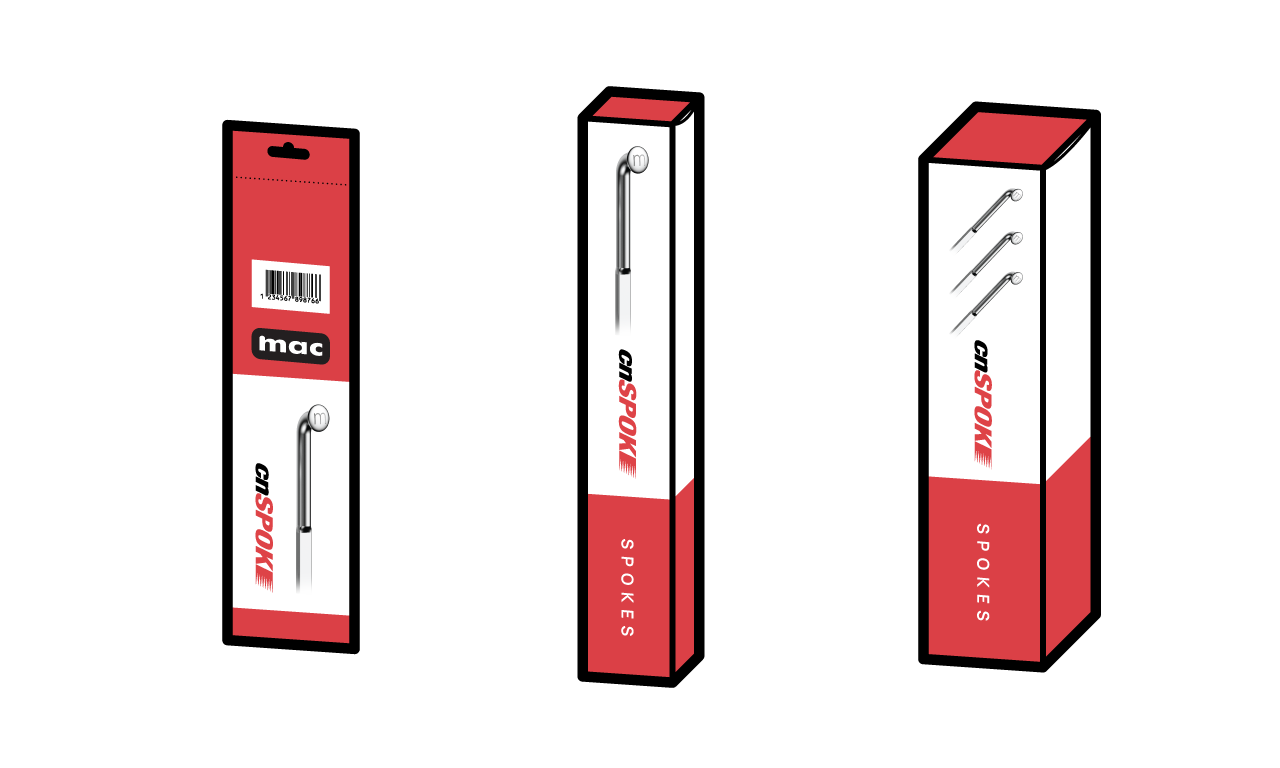 | Type | Dimension | Capacity |
| --- | --- | --- |
| Plastic Bag | 85mm (w) x 360mm (h) | 72 pcs |
| Paper Box S | 360mm (l) x 60mm (w) x 30mm (h) | 100 pcs |
| Paper Box L | 340mm (l) x 80mm (w) x 80mm (h) | 500 pcs |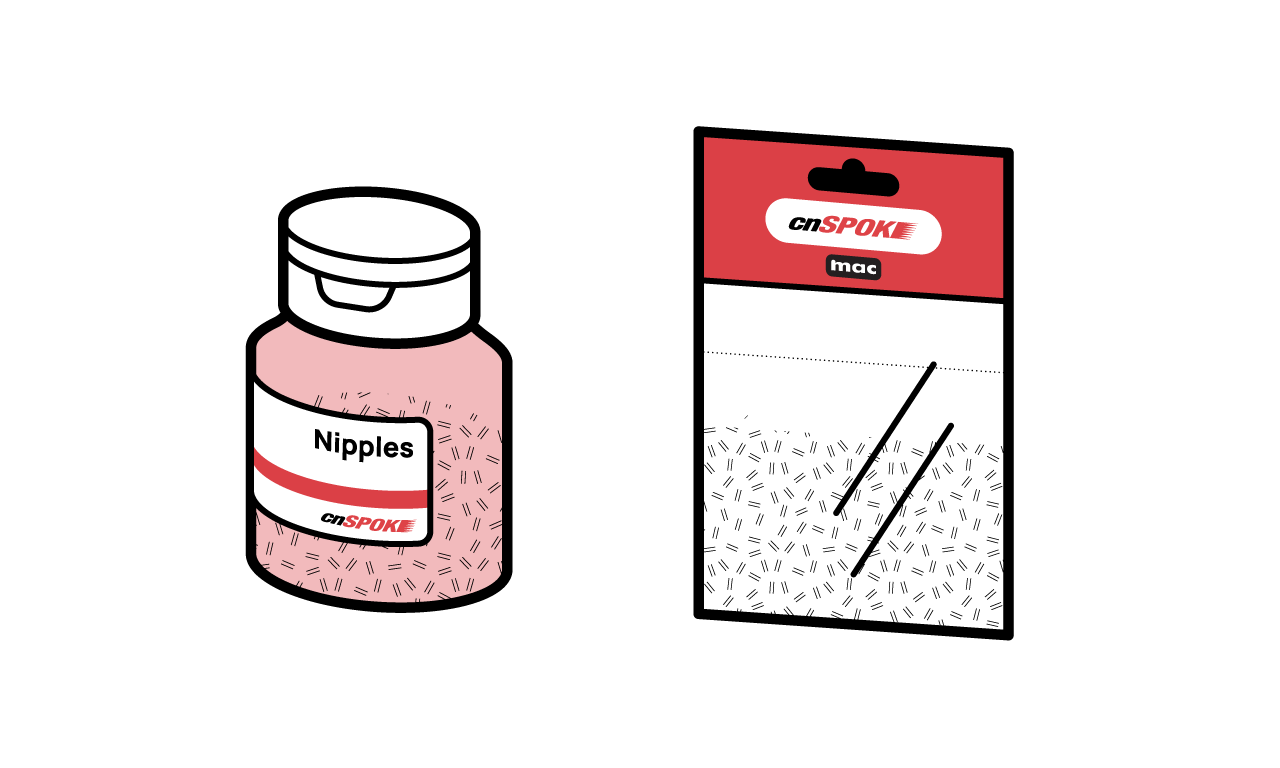 Type
Dimension
Capacity
Bottle
50mm (Dia.) x 95mm (h)
500pcs (12mm/14mm)
400pcs (others)
Plastic Bag
70mm (w) x 120mm (h)
36 / 72 / 100 pcs